A Writerís Website
<![if !vml]>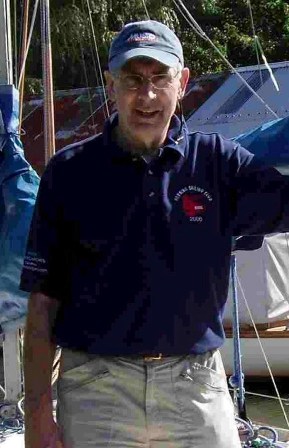 <![endif]>
†††
I was an accountant once; in fact Iím still a fellow of a certain UK chartered body but that doesnít mean Iím not a nice person.
After accountancy, I almost became a horticulturist. I completed a two-year RHS Diploma course but it was a misguided period in my life. Fighting bindweed and wet clay consumes too much energy, which Iíd rather reserve for writing and pleasurable, leisurable things like sailing boats and riding bikes.
Iíve indulged in creative fiction almost from the time I was first able to write. Of course I didnít know it was called that then but I still have stories I wrote as a small child. I was first published (a snippet of non-fiction) in a UK national magazine when I was around fourteen. Through my late teens and early twenties I wrote appalling thrillers then graduated to serious historical material culminating in a full-length study of a historic townscape. I ventured into journalism too: cycle-racing reports and gardening articles for various UK newspapers and magazines until I returned to writing fiction in 1997.
LATEST UPDATE January 2016:
My short story collection Letting Paddy Fly has been released by Ginninderra Press, Adelaide (www.ginninderrapress.com.au.) Print versions are available from them or from online booksellers such as Book Depository and Barnes & Noble. Both print and Kindle versions are available from Amazon sites worldwide.
Letting Paddy Fly is a collection of 18 short stories set in times ranging from the mediaeval to present day and in places as far apart as Australia, Europe and North America. They reveal life in its bewildering, sometimes funny, and at times achingly sad moments.
All is witnessed through the eyes of diverse, often flawed characters: they may be a professional cyclist who must choose between his wife and his career, a cellist playing in streets of a war-torn city as mortars explode around him. a boy hiding behind fantasy to compensate for an absent father, or a yachtsman fighting both his conscience and a storm on Port Phillip Bay.